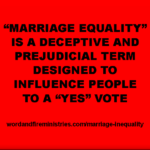 Australians are being asked to say whether they want the Marriage Act changed to allow same-sex couples to marry. This is being done in the name of "Marriage Equality." However, "Marriage Equality" is a deceptive and prejudicial term designed to influence people to a yes vote. THE TRUTH IS, WE ALREADY HAVE – AND ALWAYS HAVE HAD – MARRIAGE EQUALITY. THE SAME RULES ABOUT MAR
Read more ...
I first shared these studies on the Book of Hebrews some years ago through the newsletter of the ministry I was leading at the time. They were very well received, so I have decided to revive them and publish them here. The Book of Hebrews sits in the New Testament between the epistles of Paul and those of the other apostles. The reason for this is simple: nobody is really sure who wrote the book of Hebrews. Traditi
Read more ...
More and more churches are responding to the call of short term missions. Traditional missionaries invested their lives in one mission field, learning the language, absorbing the culture and eventually becoming part of their surroundings. Short term missionaries may visit a number of different mission fields for periods ranging from a few weeks to at most a few months. Almost inevitably, this brings with it the cha
Read more ...
Receiving blessing is one important way for us to nurture our human spirit. So I offer you this blessing today, that your spirit may be nourished and you may grow in the Lord Jesus Christ. I call your spirit to attention, and I bless you with knowing the joy of the Lord. Joy is different from happiness. Happiness depends on what is happening to us – if our surroundings and circumstances are good, we are happ
Read more ...
Perhaps the hardest thing for a preacher to endure is the death of a ministry which he/she has birthed, nurtured and poured his/her life into over a number of years. Certainly that is how I felt over the closure of Glory to the King Ministries International. I still have many unanswered questions, but have come to accept that I may never have the answers this side of heaven, and perhaps not even after I get there.
Read more ...