Ever since I became a Christian my writing has (mostly) been an extension of my ministry. So, even though this site is primarily about my preaching/teaching ministry, I want to mention the Christian books I have written. You will find more information about these on my writing site, lynnbfowler.com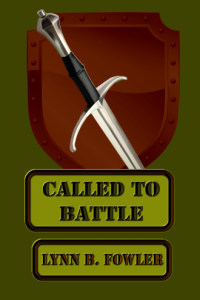 This book started life as my Called to Battle seminar, which I still teach. A basic manual of spiritual warfare, it was originally published in print format in 2009. I have since withdrawn the print version, and after some revision have made the digital version available free and exclusive to my Lynn Fowler Writes newsletter subscribers. To get your free copy, go to the signup page.
REAL, RADICAL AND REVOLUTIONARY – Building Kingdom Relationships with God, with Each Other, and with the World.
Using a progressive series of concepts in each area, this book talks about how to develop a Christianity that is real in the sense that it is based in the spirit, not in the efforts of man's soul; that is radical both in its return to the Word of God and in its difference from what is so often the norm; and that is revolutionary in the overthrow of the existing government of self, sin and Satan over lives and nations. It is available in three print formats: an international standard version; an international large print version; and an Australian edition. It is also available as an ebook for either Kindle or other readers.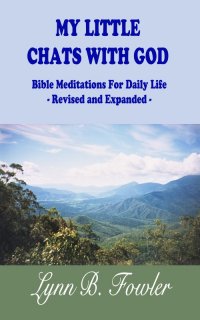 A collection of short Bible meditations, this book is informal and easy to read. However, that does not mean that it is "lightweight." Some of the concepts I explore will probably challenge your thinking. It is available in both standard and large print, and also in digital versions.